Beautiful, Traditional Kitchen Upgrade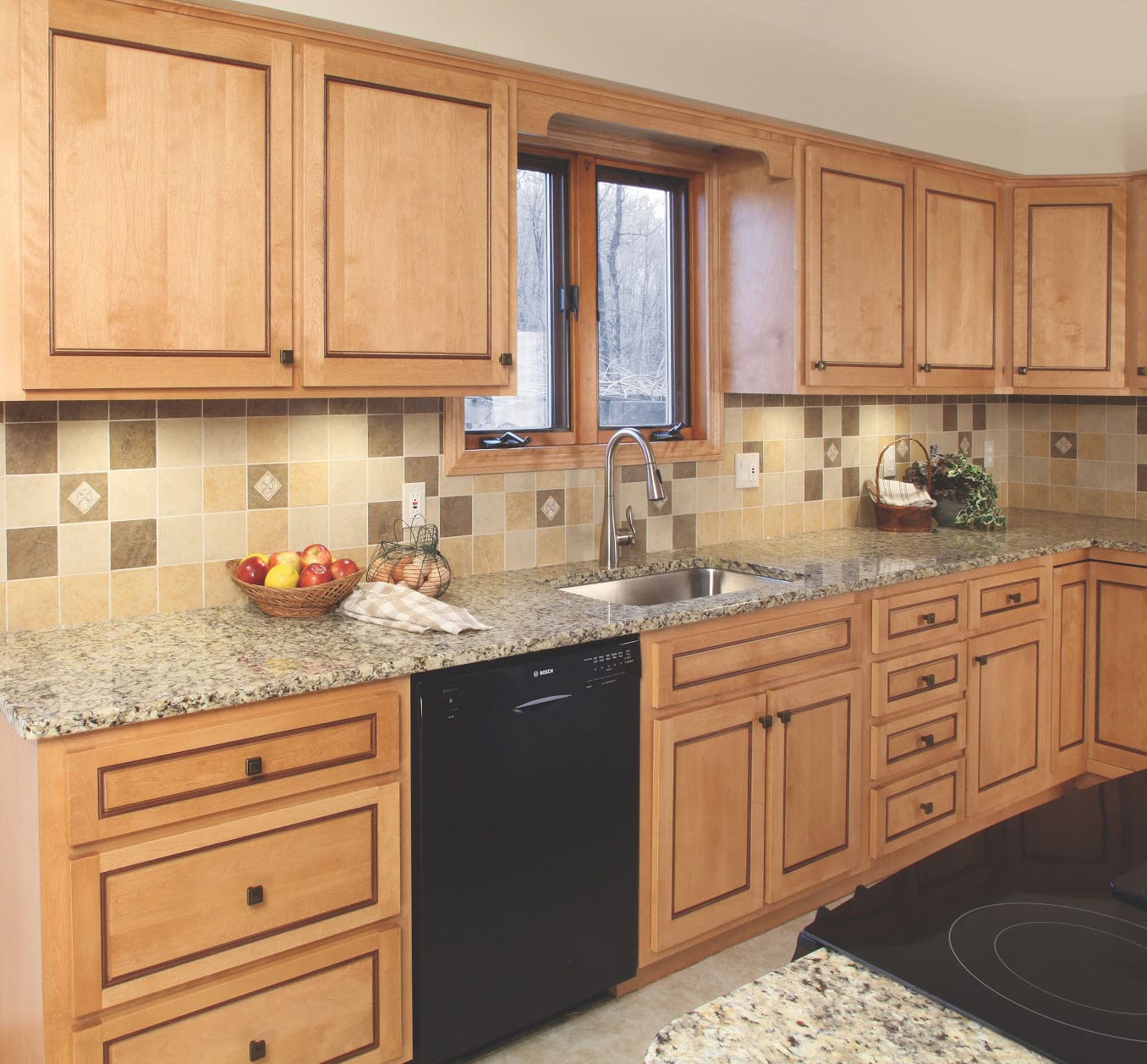 Dealer:
American Wood Reface – Medina, Ohio
Project Location:
Medina, OH
Project Scope:
This family's kitchen featured outdated laminate countertops and old cabinetry that no longer felt current and didn't match the homeowners' style. They wanted a kitchen upgrade that would give their space a beautiful, high quality look without taking away from their home's traditional style. Most importantly, they wanted kitchen countertops that would be more durable than their current laminate countertops while also adding some interest and color to the space.
Project Solution:
Our team refaced the cabinets with birch and walnut solid wood, featuring a fruitwood finish and raised panels to keep with the traditional feel the family wanted. We also installed a new backsplash with various shades of tan and brown in a unique pattern that adds interest to the room and helps pull together the colors of the cabinetry and countertops. Under cabinet lighting accents the backsplash and adds extra lighting above countertop workspaces. New granite countertops in "New Venetian Gold" help pull everything together—all while sticking to the homeowner's traditional style.
Project Highlight:
Granite countertops in "New Venetian Gold" replaced the outdated laminate to increase durability and enhance the look of the space. With many different colors and flecks in the granite, the countertops help pull all of the features of the kitchen together for a cohesive look kitchen upgrade.
Create Your Own Cabinet Style With American Wood Reface
Choose from thousands of solid woods, beautiful finishes, and attractive door styles to complement your home, lifestyle, and taste. Our designers will help you mix and match to create a look you love.
Explore door styles, colors and finishes to envision a new look for your kitchen with our Custom Cabinet Palette Tool.
CREATE MY CABINET PALETTE